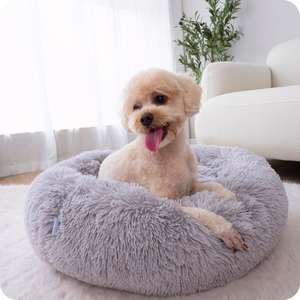 Cuddly, Calming Design
Better Sleep
Pets find solace in curling up in a cozy ball to sleep. It's a natural instinct that emanates calmness and security. Enter our furMe Donut Bed, meticulously designed to embrace this inherent behavior. Made to cater to the way dogs like to rest, curl, and recharge, this bed brings a whole new level of relaxation to their lives.
High Quality Materials
Features a premium high-pile shag fabric that not only exudes luxury but also provides a safe and comforting sleeping environment. The high loft, overstuffed sides offer a sense of security, making it an ideal choice for pets that love to burrow or curl up during their slumber. No harsh dyes, skin irritating chemicals, formaldehyde or flame retardants here. furMe donut beds are safe for your home and furbabies.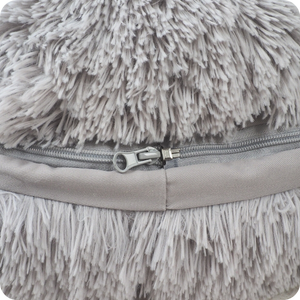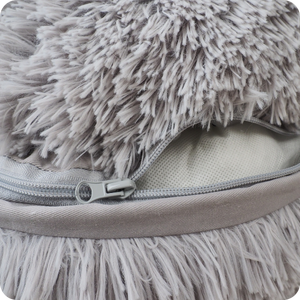 Exceptionally Easy Care
Both the bolstered sides of our donut beds and center cushion unzip for easy maintenance when accidents happen! Simply remove the covers and toss the covers in the washing machine and hang dry.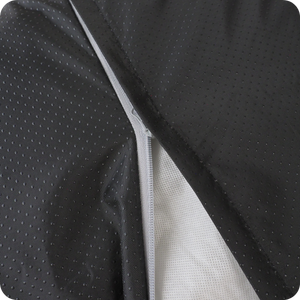 Mess-Resistant Base
The water and dirt-resistant bottom is a reliable shield against potential messes, safeguarding your floors from stains and more. When accidents happen, simply unzip the cover and place the shell into your washing machine for effortless cleanup.
Find Your Pet's Best Fit
This handy sizing chart helps you choose the size that best suits your pet. When you are unsure, we always recommend going a size up just in case: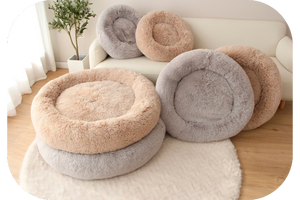 Small Donut Bed
Perfect for dogs up to 20 lbs
Outer Measurements: 23"x23"x7"
Inner Diameter: 13"
Medium Donut Bed
Perfect for dogs up to 45 lbs
Outer Measurements: 30"x30"x9"
Inner Diameter: 20"

Large Donut Bed
Perfect for dogs up to 125 lbs
Outer Measurements: 40"x40"x10"
Inner Diameter: 28"